JFM Service Export Packaging Company Ltd. - Tread
What do we expect from our suppliers?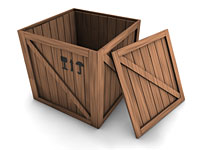 trustworthiness

versatility

High and consistent quality

All about service

cost effectiveness
And these very things ...

... which we expect from our suppliers, we naturally offer our customers. This high quality standard, which we set for ourselves, corresponded to the philosophy of JFM-Service from the very beginning. A positive customer response on the market over many years confirms this consequence in its correctness.
It is certainly no mistake to put us to the test now! We look forward to working with you.
The JFM Service Team