JFM Service Export Packaging Company Ltd. - Tread
What do we expect from our suppliers?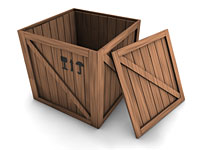 trustworthiness

versatility

High and consistent quality

All about service

cost effectiveness
And these very things ...

... which we expect from our suppliers, we naturally offer our customers. This high quality standard, which we set for ourselves, corresponded to the philosophy of JFM-Service from the very beginning. A positive customer response on the market over many years confirms this consequence in its correctness.
It is certainly no mistake to put us to the test now! We look forward to working with you.
The JFM Service Team
LAND.AIR.SEA around the world with export packaging!
You have tasks and problems in the area of individual export packaging and the worldwide transport of goods of all kinds?
JFM Service offers you the chance for creative planning, new ways and unconventional solutions for your individual problems.
Together with our customers we want to be successful in the market through innovation, quality and flexibility.
This is what we demand of our work. Challenge us!
We look forward to your tasks and assure you already today of a conscientious and timely execution.
The team looks forward to a good cooperation with you
the JFM Service - Export Packaging Company Ltd.
View our Company in a Video Presentation!

JFM Service Export Packaging Company Ltd. - Services



Often savings are made in the area of packaging in order to reduce overall costs. These packagings do not meet the requirements by far. They do not meet the mechanical, climatic and chemical loads during transport, storage and handling.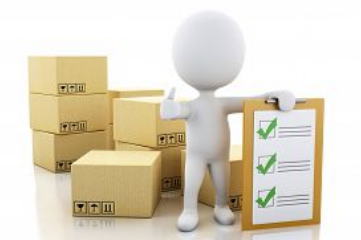 This is what you can expect when you work with JFM-Service: Professional and competent advice on site. Quotations can be prepared quickly and cheaply according to your requirements. Competent and professional packaging work from our packaging teams. Whether directly on the JFM service halls, or directly at the customer's site. Cost savings through effective and objective advice. Design development and consulting for reusable packaging

Keywords of our services:


Packaging for land, air or sea transport




   

order picking




   

container jam




   

storages




   

transports




   

customs clearance




   

expert opinion




   

Spreading and moving of productions and the like





JFM Service Export Packaging Company Ltd. - delivery range


Your transport partner for all cases

JFM-Service is characterised by many years of experience in the handling of individual and repeatedly different project requirements and challenges.
No order is like the other. This makes us very flexible and enables us to meet almost every need of our customers.

The correct selection, construction and quality of the packaging is as important for damage-free transport as the requirements placed on the goods themselves.

 
Our product range includes among others crate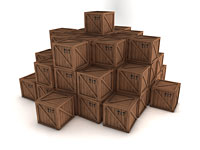 Plywood or solid wood
   
wooden crates
   
wooden sledges
   
stillages
   
timber
   
cartons
   
moulded components
   
packing materials
   
markings
just to mention the most important ones.

It goes without saying that our flexibility and commitment to the customer enables us to break completely new ground and prove to you that we attach great importance to creativity in packaging technology.


JFM Service Export Packaging Company Ltd. - Information



JFM-Service has compiled some important information to help you with your packaging logistics needs.
This information can be downloaded quickly and easily as a PDF file.

All you need is the Acrobat Reader, which you can download here.
Criticism or suggestions?
We ask for constructive criticism, tips, further information suggestions!
Write us your comments by e-mail to info(at)jfm-service.de